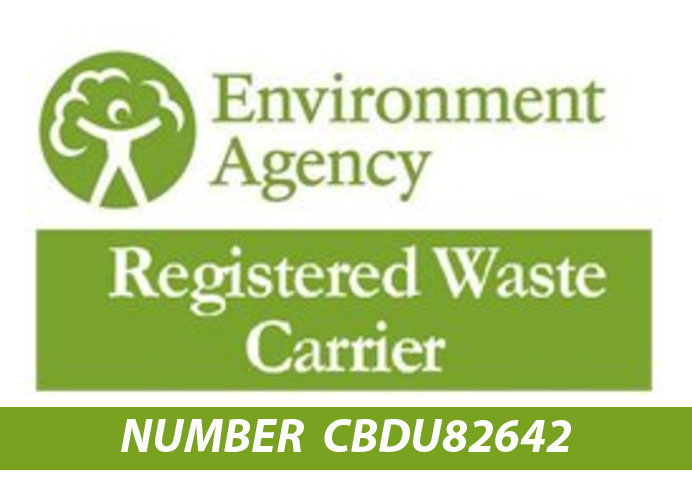 Kent Based on the Medway City Estate
Infectious and non-infectious waste disposal.
Licenced Clinical Waste Disposal
Infectious - Infectious waste needs to be treated to reduce / eliminate the risks present.
Pharmaceutical - We collect and dispose of all hazardous and non-hazardous pharmaceutical waste.
Sharps - Safe and compliant collection and disposal services for all your sharps waste
PPE - Facemasks and gloves safely managed and disposed off.
We provide complete solutions in line with best practice and the latest legislation
All waste is managed by Chatha Hygiene Waste Services and is collected using our own vehicles with no sub-contractors or agency staff used
Competitive Pricing
Clinical waste
Clinical waste is produced in healthcare activities and needs to be disposed of legally and safely.
Clinical waste has to be packaged, handled and collected under controlled conditions and cannot be disposed of with any other wastes.
There are legally enforced regulations covering every step in the clinical waste management process.
We specialise in providing a complete disposal, collection & recycling service for both Hazardous and offensive waste which is produced by businesses who work within the healthcare sector and other operations that generate clinical waste.
The safe disposal of healthcare and clinical waste is a major responsibility making sure there is no risk to human health or the environment.
The Health Technical Memorandum (HTM) 07-01 is a guide for those involved in the management and disposal of healthcare waste which describes clinical waste as:
"The definition of clinical waste is provided by the Controlled Waste Regulations (issued under the Environmental Protection Act) and in Northern Ireland by the Waste and Contaminated Land (Northern Ireland) Order.
-------------------------------------
Clinical waste is defined as " any waste which consists wholly or partly of human or animal tissue, blood or other body fluids, excretions, drugs or other pharmaceutical products, swabs or dressings, syringes, needles or other sharp instruments, being waste which unless rendered safe may prove hazardous to any person coming into contact with it. Any other waste arising from medical, nursing, dental, veterinary, pharmaceutical or similar practice, investigation, treatment, care, teaching or research, or the collection of blood for transfusion, being waste which may cause infection to any person coming into contact with it.
-------------------------------------
We take care of all the requirements of waste transfer documentation to ensure compliance with the relevant legislation. 85% of all waste received is recycled at a state of the art materials recycling plant.
Clinical waste must be 'rendered safe' to remove the risks that it poses. Chatha Hygiene's Collections and disposal service always makes sure that you remain compliant with the latest regulations as well as protecting your employees, patients and others from the risks involved with clinical waste.
All waste is managed by Chatha Hygiene Waste Services and is collected using our own vehicles with no sub-contractors or agency staff used.
Services to the following sectors
We Collect & Manage all Types of Clinical Waste. Fully Compliant with all Relevant Legislation..
Disposal of a practice's clinical waste through incineration or at a treatment plant.
Needles and sharps from Tattoo and body art shops must be disposed of within specialised receptacles,
Waxing strips should be disposed of correctly as clinical waste.
The vast majority of waste produced within a veterinary practice is classified as clinical waste.
Soiled materials and sharps.
Items contaminated with body fluids, sharps and other clinical waste.
Sharps and expired products.
Sharps Waste Disposal
We take the management and disposal of sharps seriously and recognise it poses significant risk to your working environment.
We supply UN-approved containers of various sizes with colour coded lids.
When it comes to sharps collection we make it as easy as possible for you to dispose of them. We don't make you wait until you have a build-up, we will take your containers as often as you would like them collected just from a single phone call. Chatha Hygiene is happy to help you with any legislative questions you may have on sharps disposal and can cover this during your free pre waste acceptance audit.
We work directly with staff to provide advice and training for appropriate handling, packaging, storing, transportation and disposal of sharps waste. This helps ensure Health Technical Memorandum (HTM) 07-01 standards are met.
Covid 19
We provide all the necessary PPE and cleaning materials to ensure a safe environment.
Including face masks, gloves, sanitizers and washing supplies.
Need to be disposed in accordance with regulations
Contact Us
Please use the form below to contact us.
We aim to respond to all enquiries by the end of the following working day.
If you have not heard from us or your enquiry is urgent please ring us.
Address
Unit 1
Northpoint Business Centre
Medway City Estate
Rochester Kent
ME2 4LX

Your message has been sent. Thank you!